Before you purchase or adopt a pet, make sure that it is the right one for you and your family. The Centers for Disease Control and Prevention (CDC) recommends the following:
Households with children under 5 years of age should not own "risky" pets. These include reptiles, such as turtles, snakes, or lizards; amphibians, especially frogs; poultry, including chicks, chickens, and ducklings; and rodents, such as hamsters.
Pregnant women should avoid contact with pet rodents to prevent exposure to lymphocytic choriomeningitis virus, which is a virus that can cause birth defects.
Pregnant women should avoid adopting or handling stray cats, especially kittens. They particularly should not clean litter boxes to avoid getting toxoplasmosis from them.
Immune-compromised persons and persons with human immunodeficiency virus (HIV) infection or acquired immune deficiency syndrome (AIDS) should take extra precautions when choosing and handling pets. Talk to your veterinarian and health care provider to help make this decision.
To pick the right pet, do some research beforehand about the specific needs of the animal. Some questions to ask are: How much exercise does the pet need? How large will it become? Is the type of animal aggressive? What does the pet eat? How much will it cost for veterinary care? Do I have enough time to properly care for and clean-up after the pet? What exactly does this pet need in its habitat to be healthy? Are pets allowed in my apartment or condominium? How long will this animal live?
The presence of the CDC logo and CDC content on this page should not be construed to imply endorsement by the US Government of any commercial products or services, or to replace the advice of a medical professional. The mark "CDC" is licensed under authority of the PHS.
Continue Learning about Wellness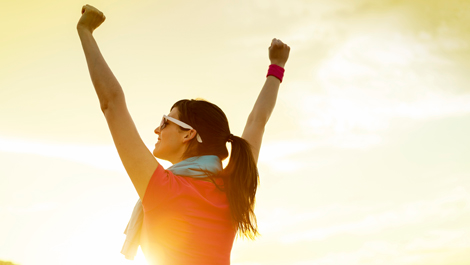 Wellness is a difficult word to define. Traditionally wellness has meant the opposite of illness and the absence of disease and disability. More recently wellness has come to describe something that you have personal control over. ...
Wellness is now a word used to describe living the best possible life you can regardless of whether you have a disease or disability. Your wellness is not only related to your physical health, but is a combination of things including spiritual wellness, social wellness, mental wellness and emotional wellness. Wellness is seen as a combination of mind, body and spirit. Different people may have different ideas about wellness. There is no single set standard for wellness and wellness is a difficult thing to quantify.
More