When making lifestyle changes and choosing a change partner (those who, like you, are also trying to make a lifestyle change), although you don't have to be too fussy, you should follow these general guidelines:
Choose someone who is as committed to changing health behaviors as you are.
Choose a partner who has similar, but not necessarily identical, goals.
Choose a person whose daily schedule will allow him to work with you in making changes; for example, working out together, shopping for groceries together, or talking to one another regularly about the progress you are both making.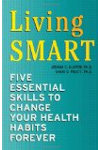 Continue Learning about Wellness