Taking care of your own health is one of the most important things you can do. If you become ill, who will do the caregiving? Here are some simple ways to make sure you care for yourself:
Stay healthy. Make sure you eat well, get enough sleep, and exercise each day.
Keep a journal of your thoughts and feelings. It's a great release for your emotions.
Do one activity that you enjoy every day.
Set aside time to be with others for an evening out or having friends over to visit.
Ask for help from a friend, family member, or professional organization. You don't have to do this alone.
You may feel guilty about focusing on yourself, but these efforts will help you feel better and give you the strength you need to be the best caregiver possible.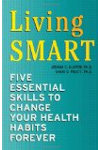 Continue Learning about Wellness