A thorough and effective warm up will allow you to raise your core body temperature in preparation for physical activity. For a thorough warm up the NASM recommends starting with self myofascial release of over active or tight muscles, followed by static stretching to lengthen excessively tight muscles. This is followed by active stretches for these muscles, and finally a dynamic warm up of the whole body to help prepare the body, the muscles, and the nervous system for more advanced and complicated movements.
There are a few different ways you can raise your body temperature. I guess it just depends on what your purpose is in raising your temperature.
You can take a hot bath or shower, get into a sauna or hot tub, apply a heat pad to a desired area (though that will only penetrate a couple centimeters deep), or you can simply rub your hands together to produce the heat caused by the friction. Still, the very best way to raise your body temperature is to go for a light jog - just get your heart pumping. Jogging/running is one of the easiest ways to get your heart pumping in a short amount of time and works throughout your whole body (as opposed to the heat pad).
Continue Learning about Wellness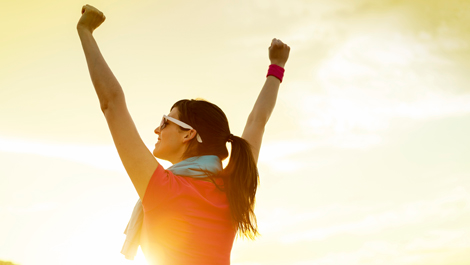 Wellness is a difficult word to define. Traditionally wellness has meant the opposite of illness and the absence of disease and disability. More recently wellness has come to describe something that you have personal control over. ...
Wellness is now a word used to describe living the best possible life you can regardless of whether you have a disease or disability. Your wellness is not only related to your physical health, but is a combination of things including spiritual wellness, social wellness, mental wellness and emotional wellness. Wellness is seen as a combination of mind, body and spirit. Different people may have different ideas about wellness. There is no single set standard for wellness and wellness is a difficult thing to quantify.
More