Set high, humane, thoughtful standards for yourself, and stick to them. Be kind, caring, considerate, thoughtful, humane, honest and understanding, and you will be living with integrity.
Many years ago I chose to live with integrity and to speak the truth. The more you commit to living the truth and always speaking honestly, the more freedom, power, and courage you will experience.

Sit in silence with yourself in a peaceful place. Be aware of your thoughts, worries, or concerns as they float up in your mind in your silence.

- What information is coming out of your mind and soul?
- Is it busy talk without much substance?
- What is the truth about your soul when you enter the sacred silence?
- Are you riddled with fears, worries, or depression?
- Or are you connected to love, energy and hope in your silence?
- What is the truth of your life?

Visit nature on a regular basis or create a garden in your yard. Tending to your garden or regularly visiting nature will give you much insight to your truth about life. Are you peaceful, frustrated, angry, or distracted? Do you feel at one with nature and celebrate the scent of the wind and cherish the songs of the birds and the rustling of the trees? Nature is a powerful rhythm of energy that can give you lots of information about your life.

A journal is a great source of honesty and truth. Writing regularly and intimately can reveal the person living within you that you are going to love. Journaling is a fascinating healing process that over time will be a chronicle of your life.

Go to your bathroom mirror and take off your clothes. What do you think about your body? Are you judgmental and critical, or are you compassionate, accepting, and loving of your precious body? Be honest about how you feel. Many of us have learned to hate our bodies, and very few of us have a healthy mind-set about our physical bodies. Remember your body is the map of your life. Every scar, wrinkle, or stretch mark is a story of your sacred journey. If you experience judgment about your body, create a loving affirmation and be grateful for this miraculous vehicle that is giving you this life experience.

Be honest about your mental status. Have you been feeling depressed, sad, or slow? Have you been stressed out, and is the anxiety getting more difficult to manage each day? Do an honesty and truth inventory of your life, mental, physical, and spiritual. Explore the truth of your relationships.

You can never experience true serenity without honesty. Be honest with yourself, and your light and energy will flow naturally and abundantly into the world.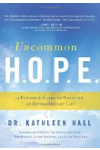 Continue Learning about Wellness