Basically, locus of control refers to whether you're the kind of person who believes that either the oncoming bus was destined to pluck you from the sidewalk or that you had the power to make a decision about whether you were going to put a foot out before the sign blinked "walk." Do you believe that your behavior controls fate or fate controls you? Interesting question, eh?
People who have a strong internal locus see themselves as being in control of their lives. They're highly motivated, they have the power to steer their career and familial paths, and they make decisions that can change the course of their lives. They can influence, even employ, many productive people. They are those who follow their dreams and change the world, handle stress, and who are really happy with their careers. Those with an external locus? You got it. They blame the weather, they blame their bosses, they blame the supernatural power of their choice for dealing them a bad hand in life. Bad thoughts make your brain focus on negatives rather than your passion in life. So no matter what locus of control you now have, get ready to shift to positive thoughts only.
Of course, most of us exhibit both kinds of loci; it's just that one may be more dominant than the other. To decrease your work stress, start thinking with the scales tipped more toward an internal locus: you have the power to love your job, to create a better world, to handle tough tasks. You have the ability to make more money, and the authority to determine that a lousy career isn't just some hand you've been dealt through a series of unfortunate incidents.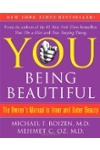 Continue Learning about Wellness