In lean individuals, a meal may stimulate up to a 40 percent increase in heat production. In contrast, the very same meal consumed by an overweight or obese individual will likely produce only a 10 percent or less increase in heat production. In the overweight or obese individual, the food energy is stored instead of being converted to heat.
Consistent with other aspects of the tendency toward obesity, the major factor for the decreased thermogenesis in overweight and obese people is insulin insensitivity. Once again, enhancing insulin sensitivity becomes extremely important. In this case, improving the action of insulin goes a long way in reestablishing normal thermogenesis in overweight and obese individuals. Furthermore, there is a track of preliminary research showing that the reduction in diet-induced thermogenesis due to insulin resistance leads to impairment of satiety, which in turn leads to increased food intake. In other words, adequate diet induced thermogenesis appears to be critical in turning off the "feed me" switch in the brain. Therefore, measures that increase diet-induced thermogenesis are also likely to lead to greater satiety.
In addition to insulin insensitivity, there are other key factors that determine the level of diet-induced thermogenesis. For example, the amount of brown fat an individual carries has a major impact. Most fat in the body is white fat consisting of an energy reserve containing fats (triglycerides) housed in one large droplet. Tissue composed of white fat will look white or pale yellow. In contrast, brown fat cells are special fat cells that contain multiple compartments instead of the one big compartment of the white fat cell. The triglycerides are localized in smaller droplets surrounding numerous energy producing compartments known as mitochondria. An extensive blood vessel network along with the density of the mitochondria gives the tissue its brown appearance, as well as its impressive capacity to burn fat. In other tissues of the body, including white fat, the loss of chemical energy as heat is minimized. In contrast, brown fat wastes energy by burning higher amounts of fat and giving off more heat. As such, brown fat plays a major role in diet-induced thermogenesis.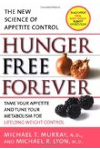 Continue Learning about Wellness