Scientific research is increasingly showing that time in nature has direct and measurable positive effects on attention. Stephen Kaplan proposed the Attention Restoration Theory to explain that time in nature offers a relief from directed attention and thereby restores our capacity to pay attention. Research has shown direct impacts on improving focused attention following time in natural settings, including gardens, walks in the park or even just artwork depicting natural beauty. So many studies have shown positive results that one review of the literature describes time in nature as a readily available therapy with no side effects and zero cost that consistently and reliably boosts cognitive functioning.
Continue Learning about Wellness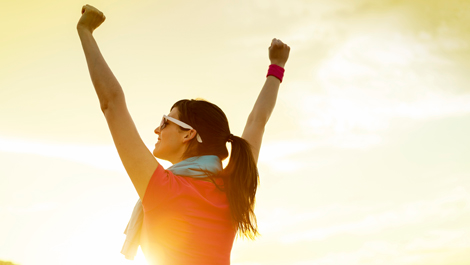 Wellness is a difficult word to define. Traditionally wellness has meant the opposite of illness and the absence of disease and disability. More recently wellness has come to describe something that you have personal control over. ...
Wellness is now a word used to describe living the best possible life you can regardless of whether you have a disease or disability. Your wellness is not only related to your physical health, but is a combination of things including spiritual wellness, social wellness, mental wellness and emotional wellness. Wellness is seen as a combination of mind, body and spirit. Different people may have different ideas about wellness. There is no single set standard for wellness and wellness is a difficult thing to quantify.
More