Getting too comfortable may actually make you more tired. Baggy and stretchy clothing makes it much easier to slouch, which strains your joints and muscles as they work extra hard to distribute oxygen throughout your body. Dressing up not only prevents slouching, but also boosts confidence. Confidence, in turn, tends to improve posture, allowing for healthy breathing.
Your clothes' color may also be tiring you out. Dark colors like black, navy, and brown stimulate the secretion of melatonin – the chemical that makes you sleepy. The good news is that studies show there are many colors to keep you energized. White clothes suppress sleep-inducing melatonin and boost serotonin – the feel-good chemical in your brain. Red is good for an aggressive kind of energy. It's also been shown to increase blood flow and stimulate adrenal glands. Yellow has been proven to stimulate the brain, build self-confidence, and encourage optimism.
This content originally appeared on
doctoroz.com
Continue Learning about Wellness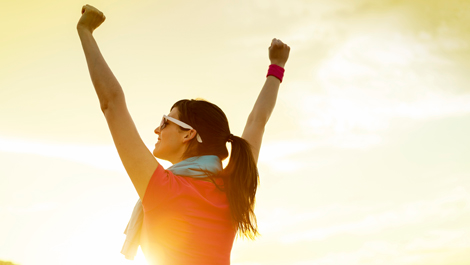 Wellness is a difficult word to define. Traditionally wellness has meant the opposite of illness and the absence of disease and disability. More recently wellness has come to describe something that you have personal control over. ...
Wellness is now a word used to describe living the best possible life you can regardless of whether you have a disease or disability. Your wellness is not only related to your physical health, but is a combination of things including spiritual wellness, social wellness, mental wellness and emotional wellness. Wellness is seen as a combination of mind, body and spirit. Different people may have different ideas about wellness. There is no single set standard for wellness and wellness is a difficult thing to quantify.
More