This means developing strategies to keep your mind active and challenged and your body healthy. It includes everything from getting medical checkups to wearing weather-appropriate clothing to finding passion in life. No surprise, but a nice girl is likely to cancel a mammogram to drive a friend to hers. If you don't value and take care of your body, it's going to fall apart, and then where will you be? You'll really be dependent on others - one of your worst nightmares. Good self-care (from eating to exercise to rest) is one of the easier ways to start putting yourself first. Make a doctor's appointment you've postponed, buy a new dress or pair of shoes, have your hair cut attractively, take vitamins, get some sleep, buy a novel by your favorite author. Mental self-care means getting out of ruts and routines, thinking out of the box, and challenging your brain. You are precious (in spite of your overniceness - or maybe even because of it), so let yourself sparkle.
Continue Learning about Wellness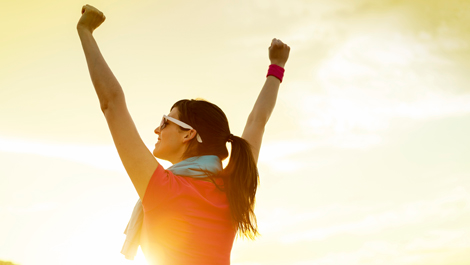 Wellness is a difficult word to define. Traditionally wellness has meant the opposite of illness and the absence of disease and disability. More recently wellness has come to describe something that you have personal control over. ...
Wellness is now a word used to describe living the best possible life you can regardless of whether you have a disease or disability. Your wellness is not only related to your physical health, but is a combination of things including spiritual wellness, social wellness, mental wellness and emotional wellness. Wellness is seen as a combination of mind, body and spirit. Different people may have different ideas about wellness. There is no single set standard for wellness and wellness is a difficult thing to quantify.
More