Eating too late, not eating enough protein, drinking too little water are the three most common causes of hitting a weight loss plateau.

The total percentage of bodyfat lost per month naturally decreases over time. The number of mitochondria in your muscle tissue largely determines your rate of sustained fat-loss. Targeted exercise, even just 20 minutes per week, will often double fat-loss that's plateaued, and
should do so for at least two to four months.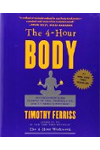 Continue Learning about Weight Maintenance

Losing the weight is only one step in the journey to better overall health. After the weight is gone, it's all about maintenance – adopting a lifestyle that incorporates healthy eating, daily exercise and continued goal setting. A...
nd there are lots of different ways to maintain your weight that help make the lifestyle switch easier: eat breakfast daily, load up on fruits and veggies and establish manageable weight loss habits like walking once a day. All of these can be easily incorporated in your healthy weight maintenance plan and keep you from putting the pounds back on.
More