Eating too late, not eating enough protein, drinking too little water are the three most common causes of hitting a weight loss plateau.

The total percentage of bodyfat lost per month naturally decreases over time. The number of mitochondria in your muscle tissue largely determines your rate of sustained fat-loss. Targeted exercise, even just 20 minutes per week, will often double fat-loss that's plateaued, and
should do so for at least two to four months.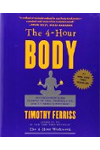 Continue Learning about Weight Maintenance