Based on recent research and from a psychological standpoint, NEAT (Non Exercise Activity Thermogenesis) i.e. walking while working at a treadmill desk, is a good way to control fat storage.
It may not make a huge improvement in your fitness level, but in my opinion any added movement is a good thing. Especially in our sedentary society.
Exercise and working out is a huge chore and is dreaded by most, so adding in activity that uses extra energy, helps create that negative energy balance that is necessary to trigger your body to let go of and prevent the addition of fat stores.
It's also a great start to bigger and better things for those who aren't used to moving.
Non-exercise activity thermogenensis can control if done efficiently, and effectively. One of the best ways to make sure that non-exercise activity will be beneficial is to incorporate wearing a heart-rate monitor to keep an eye on a specific zone based on one's age, and fitness level. Once you know the minimum heart-rate zones you should be in at all times even when one is not in the gym, and allow caloric burn to be enough for maintaining weight.
Mayo Clinic researchers point out that long-term weight control may be easier to maintain by focusing more on increasing non-exercise activity thermogenesis (NEAT) than by planned exercise. Certainly both are important, but the potential of NEAT is quite extraordinary. For instance, Dr. Levine's lab has set up a model office where workers each stand on a treadmill with a special computer stand that allows them to type, talk on the phone, and conduct their daily work while they walk at 0.7 miles per hour. People report that it is easy to get used to this very slow pace and they actually experience less fatigue, increased mental clarity, and better work performance. Walking in this way burns an extra 100 to 150 calories per hour, or up to 1,000 calories per day. This is as many calories as an elite athlete might burn during a training session for an Olympic event.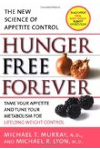 Continue Learning about Weight Maintenance