To lose weight, you need to burn more calories than you take in. If you have a very active job, it is possible to burn enough calories to lose weight. But you likely would need to cut your calories by about 500 calories per day.

I could not guarantee that 500 fewer calories will be enough. The only way to know would be to do this consistently for one month.

I think a better approach is cutting fewer calories and adding dedicated exercise time. For example, cut down an average of 250 calories per day starting immediately. And you need to set aside at least 30 minutes most days of the week for moderate intensity exercise.

If you haven't exercised in a while, start low and go slow. This means just do some walking or riding on a stationary bike with little tension. Start out for 10 to 15 minutes and build up to 30 minutes. Then, increase your pace of walking or break into a jog. If you chose the bike, start adding more tension to the wheel.

Of course, losing weight this way assumes that you stay just as active on your job as you do now. And just as you suggest, every bit of extra energy you spend being active counts.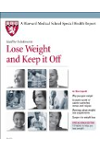 Continue Learning about Weight Loss