It is important to keep track of your weight if you are trying to lose weight. Remember that your weight will fluctuate by two to four pounds during the day and that hormonal changes and some medications may affect weight as well. Weighing yourself regularly will help identify these trends and provide a more accurate idea of how well your efforts are working. Most importantly, it will help you recognize weight gain. The scale does not lie.
Continue Learning about Weight Loss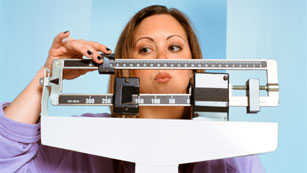 You know that to lose weight you need to burn more calories than you take in. There are only two ways to do this: reduce the number of calories you take in or increase the amount of calories you burn each day. Once you learn to do ...
this, it will be easier to maintain your weight.
More