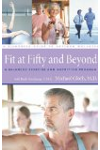 Vitamins, minerals, and water are needed to help break down fat. If you are trying to lose weight, drinking a full glass of water before each meal will:
Relieve the feeling of being hungry, because sometimes the mind doesn't make a clear distinction between thirst and hunger.
Provide a structural expansion of the stomach that also helps reduce the feeling of hunger.
An adequate intake of vitamins and minerals increases the breakdown of fat and aids in the formation of muscle. Making sure your diet contains adequate amounts of nutrients can lead to improved endurance and increased muscle mass. This is equivalent to increasing your exercise capacity, which can lead to improvements in overall function and even survival.