It's hard for some women to lose weight because they feel like they are going to be hungry when they are dieting, and they are afraid of not feeling satisfied. Watch "Hungry Girl" author Lisa Lillien explain how her "Hungry Girl Diet" works.
For the typical woman, I'm sorry to say nature is not in your favor. You are meant to have fat, and your biology will make sure you do. This is primarily due to the fact that your body was made to bear children. Women can stop drinking soda, stop eating bread, and stop eating chocolate and hardly lose a pound. There are inequities in how we lose weight and what our bodies want. Women have different hormones. Remember ghrelin (hunger hormone)? It acts differently for women. When you lose weight, your ghrelin spikes. When you exercise, your ghrelin spikes. So the solution is to eat every three to four hours and keep that ghrelin at bay.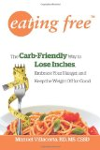 Continue Learning about Weight Loss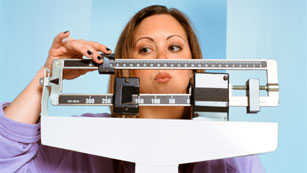 You know that to lose weight you need to burn more calories than you take in. There are only two ways to do this: reduce the number of calories you take in or increase the amount of calories you burn each day. Once you learn to do ...
this, it will be easier to maintain your weight.
More