We crave food that is high in fat and calories because they release chemicals into our bloodstream called opiods, which bind to receptors in our brains and give us a sense of pleasure - euphoria, even.
The effects we experience from these opiods may explain why it is difficult for meat-eaters to give up meat and become vegetarians, because when they switch to vegetables they're foregoing the opiods in the fat of red meat.
Continue Learning about Weight Loss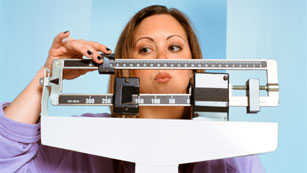 You know that to lose weight you need to burn more calories than you take in. There are only two ways to do this: reduce the number of calories you take in or increase the amount of calories you burn each day. Once you learn to do ...
this, it will be easier to maintain your weight.
More