Breaking an addiction can be extremely challenging -- you don't just snap your fingers and lose a craving. But in more than a few ways, those who struggle the most to break an addiction are, often, those who benefit the most.

In the case of being addicted to certain foods like meat or cheese, the addiction can manifest as obesity, disease, or loss of sex drive, energy or self-esteem. It can deaden our awareness of the impact of our actions and our capacity for empathy. When we fully understand and own the end results of poor food choices, we can challenge ourselves to break free, in the same way we might stop consuming other addictive substances. Nothing -- no habit or food or substance -- should ever own us.
Continue Learning about Weight Loss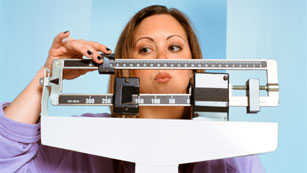 You know that to lose weight you need to burn more calories than you take in. There are only two ways to do this: reduce the number of calories you take in or increase the amount of calories you burn each day. Once you learn to do ...
this, it will be easier to maintain your weight.
More