Here are some of the weight-loss drugs on the market:
Xenical: This drug is also called Orlistat. It's a fat blocker and works best when you're on a low-fat diet and exercise program. Side effects include increased and loose bowel movements and gastrointestinal discomfort. Your body needs certain fats for health, and this drug blocks these essential fatty acids.
Meridia: Also known as Reducil or Sibutramine. Most effective in combination with a low-calorie diet and exercise program. This drug suppresses your appetite by affecting the brain's hunger control centers. Some of the more serious side effects are increased blood pressure and higher heart rates.
Phentermine: This is a component of Fen-Phen that is still allowed for use. It's an appetite suppressant and an amphetamine, making it addictive.
None of the above drugs comes without risk. Often these drugs have only had clinical trials showing safety for one to two years. No one knows the long-term effects.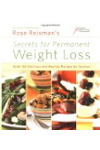 Continue Learning about Weight Loss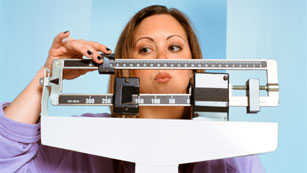 You know that to lose weight you need to burn more calories than you take in. There are only two ways to do this: reduce the number of calories you take in or increase the amount of calories you burn each day. Once you learn to do ...
this, it will be easier to maintain your weight.
More