Simply reducing the amount of food you eat will not maximize weight loss. You need to consider three additional factors.
Water is an important part of most metabolic processes, and it accounts for most of the weight fluctuation that occurs over the course of a day. Drinking adequate water is important if you want to increase your strength and lose fat more rapidly. Plus, the stomach expansion that water produces makes it easier to avoid overeating.
Getting up from the table after you sit down to a meal is often the greatest challenge. Once you leave the table, your initial battle to avoid overeating will almost always be successful. When you clean up after a meal, try to have someone help you so your mouth will not become a receptacle for leftovers! Throwing food away is better than eating it simply to avoid spoilage. While no one wants to be wasteful, it's better to throw it away than gain unwanted pounds.
Make sure your diet contains adequate vitamins and minerals. Take the Recommended Dietary Allowance (RDA) or the United States Recommended Daily Allowance (USRDA) of these nutrients to help you develop muscle and bone, while increasing fat breakdown. With the exception of vitamin D, which can be given in limited amounts in 50,000 international units (IU) capsules, avoid megadose vitamin supplementation. Most water-soluble vitamins are excreted in the urine when excessive amounts are consumed, and high levels of some fat-soluble vitamins, such as A, D, E, and K, can be toxic or interfere with other vitamins. For example, excessive amounts of vitamin A can interfere with the beneficial effects of vitamin D on bone.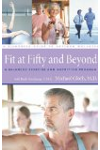 Continue Learning about Weight Loss