First and foremost, I was a food addict myself and know all too well the "feeling" of hunger -- a craving triggered by emotions and the brain, not my stomach telling me I need food.

I also experienced the "brain bumps"-- a kind of euphoria -- from fatty, sugary foods. I was unable to stop myself from binging (and in my case, purging). I was obsessed with food and found myself thinking about food 24/7. And in classic addict form, I kept my eating secret and created elaborate lies to cover up my self-destructive behavior.
Everyone overeats from time to time, but when food cravings turn into an obsession, it could be a sign of addiction. The warning signs below are indicative of a food addiction.
You hide food in your car, home or office. When food becomes a secret, there is shame associated – a cornerstone of addiction.
You think about food more than 1 hour a day. Food addicts use food as a diversion. They turn to eating instead of dealing with their emotions in a healthy way.
You eat after arguing with your spouse or a friend. Again, in this situation, food becomes a drug used to become numb to painful emotions.
You experience withdrawal symptoms when you are not eating. Addicts experience visceral symptoms such as shaking, dizziness and sweating.
You can't stop eating even when you're not hungry.
This content originally appeared on
doctoroz.com
Continue Learning about Weight Loss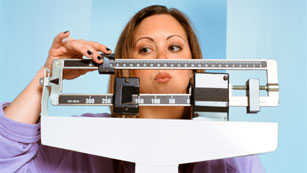 You know that to lose weight you need to burn more calories than you take in. There are only two ways to do this: reduce the number of calories you take in or increase the amount of calories you burn each day. Once you learn to do ...
this, it will be easier to maintain your weight.
More