Weight gain is usually a combination of decreased activity and increased consumption of foods high in sugar and saturated fats. People often under estimate their caloric intake and under estimate caloric expenditure. If you are experiencing weight gain keep a log of daily activity and food intake to determine if these are the causes.
Do you feel that your weight keeps creeping up, and you don't why? In this video, Dr. Robin Miller reveals what daily choices may be contributing to your subtle weight gain.


Continue Learning about Weight Loss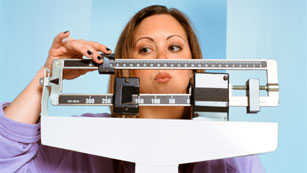 You know that to lose weight you need to burn more calories than you take in. There are only two ways to do this: reduce the number of calories you take in or increase the amount of calories you burn each day. Once you learn to do ...
this, it will be easier to maintain your weight.
More