Common side effects of Saxenda include:
nausea
decreased appetite
vomiting
diarrhea
constipation
It may also cause low blood sugar if you are taking certain diabetes medications, such as sulfonylureas, that put you at risk for hypoglycemia. More serious side effects are rare.
Saxenda may be associated with inflammation of the pancreas (pancreatitis), but more research is needed to be sure. The U.S. Food and Drug Administration (FDA) has required more studies to determine how Saxenda impacts the heart and blood vessels.
Some animal studies have linked Saxenda to tumors of the thyroid gland, including medullary thyroid cancer. These tumors have not been seen in humans using Saxenda or other GLP-1 agonists.
Continue Learning about Weight Loss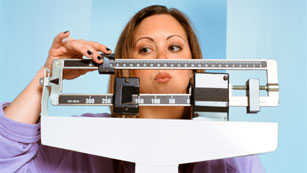 You know that to lose weight you need to burn more calories than you take in. There are only two ways to do this: reduce the number of calories you take in or increase the amount of calories you burn each day. Once you learn to do ...
this, it will be easier to maintain your weight.
More