A program that promotes learning. It is so important to understand the basics of healthy living - eating wholesome nutritious foods in the right portions and getting the right amount of exercise or simply "movement" in our life. Too often, quick weight loss approaches are taken that do not require us to learn what works for us. An important part of the process when working towards weight loss is to learn what works and what doesn't so that at some level, we can continue the new healthy changes after we have reached our weight loss goal.
If you want to lose weight, choose behavioral programs if you need extra motivation. This depends on the individual, but the U.S. Preventive Services Task Force funded a study that found that weight-loss programs that focus on changing behaviors with eating plans were more successful. These include commercial programs like Weight Watchers, Jenny Craig, and other plans that involve group support, accountability, clear goals, and exercise encouragement.
Continue Learning about Weight Loss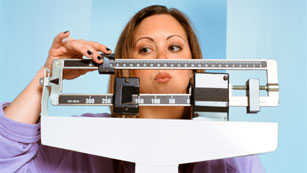 You know that to lose weight you need to burn more calories than you take in. There are only two ways to do this: reduce the number of calories you take in or increase the amount of calories you burn each day. Once you learn to do ...
this, it will be easier to maintain your weight.
More