The secret to staying on track while trying to lose weight is to make a single promise to yourself -- a promise that's virtually unbreakable -- and to keep it. Then make another promise, and keep that one. And so on. But what do you do when you break a promise to yourself? You don't quit, that's for sure.
There's definitely a learning curve when you're perfecting your ability to keep promises to yourself, and other people face this same learning curve pretty much every day as they're developing this promise-keeping habit. When you break a promise to yourself, follow this process:
Confess to someone about the broken promise.
Reassess to ensure the promise you made is a smart promise/goal.
Recommit to something more attainable.
Remember: Each promise kept -- each brick laid -- builds a strong foundation of self-esteem and confidence that is rock-solid and indestructible.
Make that first promise to yourself, and lay that first brick in your own transformation foundation. And do it today!
This content originally appeared on
HeidiPowell.net
.
Isolate the situation and focus on what action you will take next, rather than get down on yourself for getting off track. This process is not going to be perfect. As is life, there will be ups and downs. As soon as the negative thoughts start in your head, replace them with positive thoughts by acknowledging the progress you have made so far. Course-correct by making your next choice a healthy one that is in line with your goal!
There are many things that can cause us to get off track; some of these include holidays, social gatherings, eating out, or just losing focus temporarily. It's important to remember that these things are not daily occurrences; they only happen from time to time. When they do here are a few suggestions to help you get back on track.
Don't let guilt cause you to give up. Beating yourself up with guilt can be dangerous. Mistakes aren't failures, they are learning experiences. Don't let one stumble cause you to throw up your hands in surrender!
Do take a moment to regroup and refocus. Look the problem square in the face to determine what went wrong. Then make a strategy to avoid making the same mistake down the road.
Don't get stuck in an "I'll start tomorrow" cycle. This cycle can last your whole life. If you are truly determined to lose weight start saying "I am doing this right now!" Begin to take the steps (not the leaps – just the steps) to get yourself there.
Do allow yourself a little leeway from time to time. If you find yourself in a social situation or holiday, make a plan before you go. Let the experience be enjoyable not painful. Think of the people you are surrounded by, not the food. Allow yourself one or two things that you will enjoy, and enjoy them! Remember depriving yourself may lead to binging later. Allow yourself a bit of decadence in moderation. When it's over just pick up where you left off.
Don't listen to unqualified advice. You may have heard about cleanses, fasts, pills, and diet strategies that will help you get back on track. But chances are if it's on TV with a 1-800 number, it is not anything you should pay attention to. Those folks are salesmen, not doctors or dieticians. Questions regarding drastic weight loss measures should be discussed with a certified, licensed professional – not an employee at a 1-800 call center.
Do remember that healthy weight loss is not a mystery. To lose weight and keep it off is a matter of eating right and exercising. It doesn't have to be mysterious, complicated or even difficult. Simply eat a balanced meals, moderate portions, plenty of fresh fruits and vegetables, lean means and whole grains. And keep the body moving. You don't have to join a gym or buy expensive equipment. Whether you're cleaning, walking, dancing, or gardening – just move!
What to do immediately if you get sidetracked from your weight-loss program:
React today, not next week, by which time you might add another couple of pounds.
If you were keeping a food journal, what was the reason for your initial success? Start writing again.
Tune in to your body's hunger alarm. Eat when you're hungry and stop when you're full.
Look at your plate for nutritional balance. Often when I gain weight, it's due to poor food choices.
Look at your exercise patterns; infrequent exercise is often the reason for weight gain. Fit it in no matter what's going on in your life. Shorten the sessions if need be.
If you have to eat out more often, remind yourself of what the better foods are. Remember to ask how your meal is being prepared and ask for those sauces and dressings on the side.
Don't punish yourself if you gain weight. Often this results in a cycle of starvation then bingeing, always resulting in even more weight gain.
Don't resort to starving yourself if you gain weight. You think that if you hardly eat for a couple of days, you might lose the extra pounds. This tactic never works. You'll make up those calories a few days later.
Most important, go back and remind yourself why you feel better when you're eating healthily and exercising, and try to hold onto that feeling.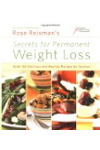 Continue Learning about Weight Loss