Food addiction can increase the risk of obesity, which can lead to serious health problems. People who are overweight or obese are at risk for Type 2 diabetes, depression, heart disease, high blood pressure, elevated LDL cholesterol, strokes, sleep apnea, reproductive problems, and more. Food addicts can prevent these problems by avoiding high fat, high sugar foods and exercising more.
Continue Learning about Weight Loss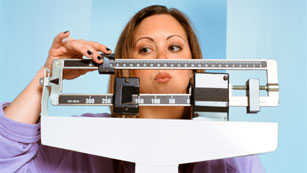 You know that to lose weight you need to burn more calories than you take in. There are only two ways to do this: reduce the number of calories you take in or increase the amount of calories you burn each day. Once you learn to do ...
this, it will be easier to maintain your weight.
More