Some key guidelines for older adults who want to lose weight include:
Complex carbohydrates are preferable, especially those high in fiber content.
Stick with monounsaturated and polyunsaturated fats, especially omega-3 fats.
Drink more water.
Incorporate more activities into your schedule, including regular exercise.
When you drink alcoholic beverages, minimize the high caloric impact by avoiding the high-calorie mixers or simple sugars that are added to many mixed drinks.
Vitamin supplements in the form of a daily multivitamin might be useful, but additional calcium and vitamin D supplements are warranted as we get older.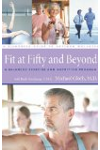 Continue Learning about Weight Loss