Research shows that if you're overweight, even a very modest weight loss can yield big rewards. A weight loss of only 5% to 10% of your body weight can immediately lower your risk for many diseases, particularly heart disease and stroke. And if you're able to maintain a healthy weight, you extend these benefits. What's more, you'll probably have more energy, higher self-esteem, and a brighter outlook.
Obesity is a preventable condition. Increasing physical activity and modifying food intake should be the first line of treatment, both proactively and therapeutically. Even sustained, modest reductions in weight can have profound benefits.
Losing as little as 5% of your total body weight may:
reduce your risk of coronary heart disease
delay or prevent the onset of type 2 diabetes
decrease stress on your hips, knees and back, and lessen inflammation in your body
reduce symptoms of osteoarthritis
Losing 10% of your total body weight may:
increase life expectancy by two to seven months
reduce expected lifetime medical care costs by $2,200 to $5,300
Continue Learning about Weight Loss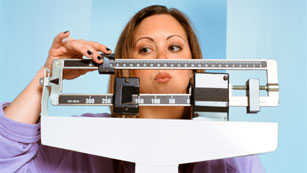 You know that to lose weight you need to burn more calories than you take in. There are only two ways to do this: reduce the number of calories you take in or increase the amount of calories you burn each day. Once you learn to do ...
this, it will be easier to maintain your weight.
More