Symptoms of food addiction include thinking about food constantly, allowing food to interfere with life, and using food to manage emotions, among others. Watch as psychologist Ramani Durvasula, PhD, shares the main warning signs of food addiction.
People with food addictions can display many symptoms that are similar to those substance abuse. The symptoms can include:
Being obsessed with food and the thought of food
Having no self-control when it comes to food
Your eating turns into a cycle of binging
Being unable to resist eating to create a sense of pleasure and comfort
Needing to eat and having physical cravings many times a day
Continue Learning about Weight Loss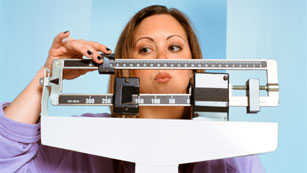 You know that to lose weight you need to burn more calories than you take in. There are only two ways to do this: reduce the number of calories you take in or increase the amount of calories you burn each day. Once you learn to do ...
this, it will be easier to maintain your weight.
More