If you don't like being told what you can and can't eat, this diet could be for you.
1 / 9
By Deborah Wilburn
While there are no guarantees in life, Weight Watchers has a reputation as a sensible weight loss program that, if followed, works. Its many devotees have found success with a diet plan that claims you can lose one to two pounds a week, which is considered a healthy rate of weight loss.
The program started quite simply in the early '60s when housewife and founder Jean Nidetch started inviting friends to her home in Queens, New York, once a week. The topic? How to lose weight. And what started with one woman's quest to slim down turned into a world-renowned weight-loss plan, developed by health and nutrition experts, that has helped millions of people shed unwanted pounds—and maintain their weight loss. Here's how it works. 2 / 9

Eat smarter

Weight Watchers has been long known for its "eat what you want" approach to weight loss. In 2015, it tweaked its previous PointsPlus system in the US, rolling out a new plan called Beyond the Scale. With the new plan, foods and beverages are assigned a point value—called SmartPoints—based on calories, saturated fat, sugar and protein. The higher the sugar and saturated fat content, the higher the points; protein helps lower the points. The number itself tells you how "smart" the choice is and in this case, lower is smarter.

When you enroll, you're given a budget of Daily SmartPoints (30 is the least you could get) and Weekly SmartPoints (14 is the least) based on your gender, age, height and weight. The "extra" Weekly SmartPoints are the ones to use when you want to splurge a little, whether it's enjoying a pancake with maple syrup or a slice of pepperoni pizza. Unused points don't carry over from day to day or week to week; the points adjust downward as you lose weight, or upward if you gain weight.

The goal of the program is about more than losing weight by staying within your SmartPoints range: it's about learning to choose and enjoy healthier, less processed foods as part of a healthy lifestyle. 3 / 9

Ramp up activities

A second addition to the plan is called FitPoints—a new way to measure physical activity. The idea is for members to track activities to see how much they're moving and encourage them to move more. Each week there's a target number of FitPoints to shoot for, based on an initial assessment of your activity level and weight. All activities count, from running errands to regular workouts. Simply look up your activity, then select duration and intensity to generate your FitPoints results. If you have a wearable activity tracker like a Fitbit, connect it to your Weight Watchers account and it'll do the tracking for you. An Apple Watch can do the job, too.

For those who need extra inspiration to get started—or you just want a new routine—check out these workout videos. 4 / 9

Grow in confidence

Emotional support has always been a mainstay of Weight Watchers, and the new plan places even more focus on your mindset and how it influences weight loss. The goal is to change your thoughts to develop a positive, "can-do" attitude and live a healthier, more confident life. Tips on how to love your new body or getting through the hardest part of the day are available online, but attendance at meetings or phone sessions with a coach can offer a steady stream of encouragement. 5 / 9

Eat what you want

One of the manifestos of the Weight Watchers program is no deprivation. Love bacon? It's all yours if you factor it into your daily points, and three strips of cooked bacon will cost you five points. But three slices of Canadian bacon—a healthier alternative—will only set you back by one.

In spite of this relative freedom, Weight Watchers emphasizes healthy eating for both weight loss and good health. The SmartPoints plan—assigning lower points to healthy choices like lean proteins and whole grains—reinforces the idea that nutrients need to be considered along with calories when planning your daily menu. Fresh fruits and veggies aren't even assigned point values to encourage you to eat more of them. 6 / 9

Track what you eat

Researchers have found that tracking foods is an effective weight-loss tool, and the Weight Watchers tracker is easy to use. As you log foods, you get a running tally of the SmartPoints you've used throughout the day, helping to inform your decisions for the next meal.

Simply type your food into the search bar and a menu of choices displays, including dishes from popular chain restaurants and brand name foods. The program has a wide range of its own recipes, each with a SmartPoints value. If you're preparing your own recipes, you may need to search and add ingredients individually. There's some guesswork involved in tracking restaurant meals, too. Still, based on feedback from Weight Watchers coaches, perfectionism isn't necessary to succeed. If you're looking for other ways to track your food, try Sharecare, a free app for iOS and Android: simply record what types of meals you eat each day and earn Green Days as you go.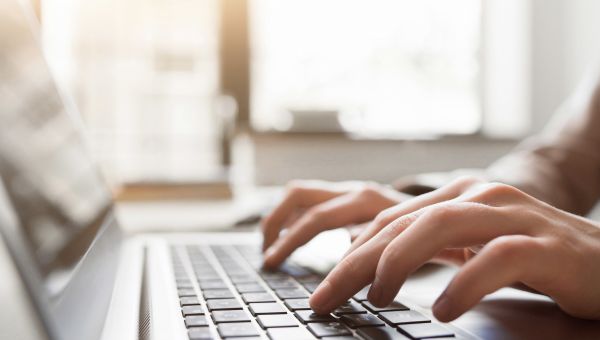 7 / 9

Find instant support

When it comes to weight loss, research has found that having psychological support as you try to slim down can be more effective than going it alone. Weight Watchers provides support in several ways; depending on the program you sign on for, you can attend weekly meetings and/or have one-on-one phone sessions with a coach.

One handy feature is Expert Chat, which is available 24/7. A box of Oreos could tempt you at 11 p.m., or you may feel bummed that you didn't lose even an ounce during the previous week. Simply click on Chat and a Weight Watchers coach (a trained Lifetime member) will respond, usually in less than a minute, offering encouragement, compassion and advice. A robust online community of Weight Watchers members is another source of motivation, tips and ideas. 8 / 9

Get cooking

Weight Watchers offers over 5,000 recipes designed to promote weight loss and healthy eating. One feature, called Meal Builders, offers ideas for mixing and matching ingredients around a common theme, like pasta, sandwiches and omelets. You maintain control of the number of SmartPoints in your meal as you select from a list of healthy ingredients. For a sandwich you could start with two slices of reduced-calorie whole wheat bread (3 points), add a 3-oz. piece of grilled chicken (2 points), a 1-oz. slice of low-fat Swiss cheese (1 point) and top it with greens (0 points). Boost flavor with mustard (0 points), 1 tablespoon of hummus (1 point) or 2 tablespoons of mashed avocado (1 point).

Research shows that home cooking can pay off if you're trying to drop pounds. Examining data from a survey of the eating habits of 9,000 people, researchers at Johns Hopkins Bloomberg School of Public Health found that those who cooked their meals at home tended to eat healthier and consume fewer calories than those who cooked less or not at all. 9 / 9

Is Weight Watchers for you?

Some diets give you strict guidelines about which foods you can and can't eat. But that's not the Weight Watchers way. The full range of foods is available, and it's up to you choose what you'll eat, how much and when. If you don't like to be told what to do, this could be the plan for you.
Continue Learning about Weight Loss