There are certain parts of the body critical to maintaining and losing weight. Learn more about the three organs vital to weight loss in this video of Dr. Oz.




Many parts of the body are involved in weight loss, including systems that control food intake and the sensation of feeling full (satiety), and those that help us maintain weight. Complex hormones and nerve cells in the brain play a role in weight loss by affecting your pancreas, peripheral muscles and gut.

The brain can sense a blood sugar change when you're hungry, and can drive feeding behavior. What you eat can affect how you feel, which can also influence how much you eat.

Continue Learning about Weight Loss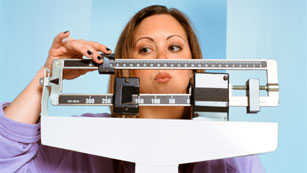 You know that to lose weight you need to burn more calories than you take in. There are only two ways to do this: reduce the number of calories you take in or increase the amount of calories you burn each day. Once you learn to do ...
this, it will be easier to maintain your weight.
More