No one is going to force you to do anything. It's much better to get everything you need done other than your weight rather than to not come at all. If someone declines to be weighed, the doctor will generally ask for a ballpark figure. You also have the option of getting weighed "backwards." The doctor will know, but you won't. Exceptions to taking a pass on your weight? Pregnancy, certain medications and surgery require an accurate weight.
Continue Learning about Weight Loss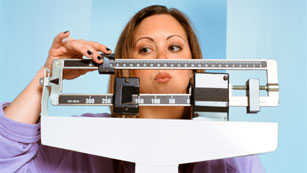 You know that to lose weight you need to burn more calories than you take in. There are only two ways to do this: reduce the number of calories you take in or increase the amount of calories you burn each day. Once you learn to do ...
this, it will be easier to maintain your weight.
More