There truly is nothing new to weight loss. There will always be new takes on creating calorically restricted diets but the reality is something I have told my clients for years. Every diet works when a person eats less than he/she needs on a daily basis and every diet fails when they don't. It is truly that simple. We hear ad after ad saying this works with a proper diet and exercise program well let me say that everything works with a proper diet and exercise program and everything fails without it. All a person needs to do is determine their individual caloric needs and then eat less than this on a daily basis to promote and create weight loss.
Computer generated feedback in weight loss programs may be a key to losing more weight. Watch as Dr. Robin Miller discusses computer weight loss programs with feedback.



Continue Learning about Weight Loss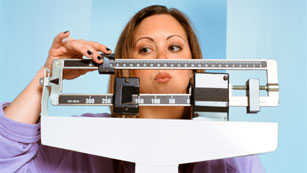 You know that to lose weight you need to burn more calories than you take in. There are only two ways to do this: reduce the number of calories you take in or increase the amount of calories you burn each day. Once you learn to do ...
this, it will be easier to maintain your weight.
More