YOU are the only one that can truly answer this question. Consider taking an honest look at your past efforts to lose weight and acknowledge the patterns that have kept you from success. Once you get clear on this, decide to deliberately stay aware of these patterns and to not allow them to hold you back. Believe that you CAN and take it one day at time. Replace past unhealthy patterns with new healthy ones. Know that your past failed attempts are no indication of what you are capable of and take it one day at time focusing on PROGRESS each day.
If you have a weight problem, you undoubtedly have certain habits that work against your desire to achieve and maintain an ideal body weight. Perhaps bad eating habits are the primary reason why you fail in your weight-loss efforts or why you gain weight back after successfully losing weight. Eating to relieve stress, boredom, or depression; compulsively overeating as a brief escape from reality; or eating impulsively because you just don't care about the consequences, are just of few of the self-destructive habits that so commonly sabotage a person's desire to lose weight.
What is it that allows for such lapses in good judgment and self restraint when, in our heart, we really want to respect our bodies and get our weight under control? In reality, habit is a powerful force, good or bad, and a force that needs to be directed for our benefit rather than for our destruction. If we ignore our bad habits or just try to cover them over with willpower, they will always come back to haunt us.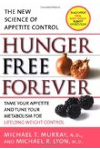 Continue Learning about Weight Loss