When people diet, exercise or have surgery done, the weight they lose seems to disappear. What really happens, though, is that fat cells in our bodies are converted into forms of energy we can use, thus shrinking the cells in that process.
Continue Learning about Weight Loss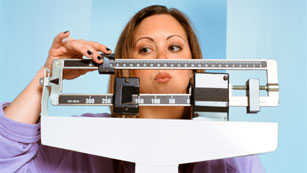 You know that to lose weight you need to burn more calories than you take in. There are only two ways to do this: reduce the number of calories you take in or increase the amount of calories you burn each day. Once you learn to do ...
this, it will be easier to maintain your weight.
More