Doctors warn that if you are looking for a long-term weight loss solution, you won't find it at the pharmacy. Drugs are only one part of a doctor-prescribed weight loss plan. Medications will not cure a weight problem. The number 1 thing that patients need to tackle before even considering medications for weight loss is their habits, or lifestyle. Medicines are not a quick fix.

This content originally appeared online at Baptist Health South Florida.
Continue Learning about Weight Loss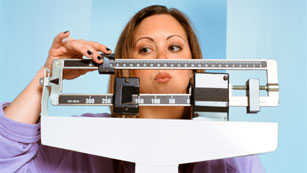 You know that to lose weight you need to burn more calories than you take in. There are only two ways to do this: reduce the number of calories you take in or increase the amount of calories you burn each day. Once you learn to do ...
this, it will be easier to maintain your weight.
More