There is no one-size-fits-all approach to weight loss. People have to personalize their programs. Some people have a hard time losing weight and need specialized programs. The genetics of people are different. Certain people are not going to reach their goal no matter how hard they try. It's a matter of genetics, and these people may need bariatric surgery.

Trinity Health is a Catholic health care organization that acts in accordance with the Catholic tradition and does not condone or support all practices covered in this site. In case of emergency call 911. This site is educational and not a substitute for professional medical advice, always seek the advice of a qualified healthcare provider.
Continue Learning about Weight Loss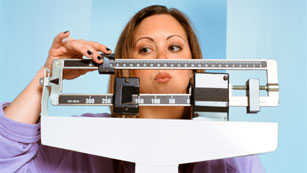 You know that to lose weight you need to burn more calories than you take in. There are only two ways to do this: reduce the number of calories you take in or increase the amount of calories you burn each day. Once you learn to do ...
this, it will be easier to maintain your weight.
More