Food addiction is a real condition. Any action or substance that allows one to feel good while they are doing it and then causes the person to experience the strong urge to do it again to get that good feeling can be considered an addiction. Food addiction can be grouped together with other eating disorders such as compuslive overeating, bulemia and binge eating.
Food addiction is real. Whether it is due to allergies, brain function, or other physiologic or emotional causes, food addiction has real consequences. Food addicts are often obese. They are unable to control their food intake. Overeaters Anonymous is a good place to start if you suffer from food addiction. Also visit eatright.org for the name of a registered dietitian (RD) in your area. A RD can help you deal with this condition.
Continue Learning about Weight Loss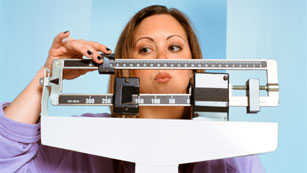 You know that to lose weight you need to burn more calories than you take in. There are only two ways to do this: reduce the number of calories you take in or increase the amount of calories you burn each day. Once you learn to do ...
this, it will be easier to maintain your weight.
More