Psychotherapist Dr. Mike Dow discusses how you can find out what your food and diet pitfalls are. Watch Dr. Mike Dow's video for information on addiction, food disorders and relationships.
If you want to learn what your pitfalls are, it's best to see them in black and white. When you write down your weekly consumption you may find that every Wednesday you eat too many sweets or on Sundays you give in to high-fat convenience foods. You may find a correlation between your stress level or mood and your consumption. By seeing what you eat on a regular basis, most of which is done 'unconsciously', you can begin to consciously create your strategy for weight success, fully armed with solutions. Dedicate a notebook to journaling and carry it with you everywhere.
Continue Learning about Weight Loss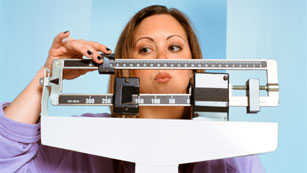 You know that to lose weight you need to burn more calories than you take in. There are only two ways to do this: reduce the number of calories you take in or increase the amount of calories you burn each day. Once you learn to do ...
this, it will be easier to maintain your weight.
More