For a lot of people, having a structured, weight-loss program to follow, with a schedule and expectations, helps them. It can be hard holding yourself accountable. Joining a group shifts that accountability externally until you are able to do it for yourself. It can also provide the structure you need - appointments, tasks, and goals.
You will most likely find being among like-minded folks beneficial. The friendship and sense of belonging can be very powerful. Give it a try - you might discover you love being in a group!
Joining a responsible weight-loss clinic or participating in a program such as Weight Watchers can help a person to lose extra pounds. These diet clinics and programs can teach you simple tricks for eating healthier, choosing foods that are good for you, and consuming fewer calories. They provide handy tips like what to order in a restaurant when no low-fat options are obvious, and how to avoid empty-calorie foods. Also, the social environment really appears to pay off. It encourages a "we're-all-in-this-together" kind of attitude, as you learn how to motivate each other and make healthy food choices together. These groups help you celebrate those pounds-off victories.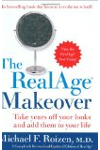 Continue Learning about Weight Loss