When an overweight or obese person loses weight ghrelin increases for a period of time until your body gets used to being a new lower weight. This is your starvation signal kicking in, it can't be avoided. Although, a dramatic increase in ghrelin and resulting hunger can be minimized if you lose weight slowly, and healthfully.
Ghrelin (hunger hormone) spikes when we lose weight. Why? Because your body only cares about survival. It wants homeostasis, or the status quo. Your body thinks losing weight is dangerous, so as you start to lose, you need to be extra mindful of your ghrelin function. Your body will fight back if you don't approach weight loss in a steady, sensible way, working with your ghrelin instead of against it. This is a fundamental principle to understand: you have to eat regularly to lose weight.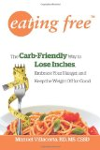 Continue Learning about Weight Loss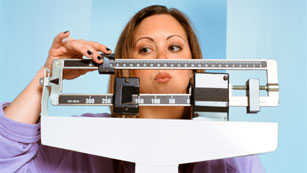 You know that to lose weight you need to burn more calories than you take in. There are only two ways to do this: reduce the number of calories you take in or increase the amount of calories you burn each day. Once you learn to do ...
this, it will be easier to maintain your weight.
More