All the hours you spend chatting on your phone might do you some good -- if you use them to chat with a weight loss buddy. Supportive phone conversations help people stick to a diet better.

In a study, overweight people who had lost about 18 pounds each as part of a weight loss program were followed to see how long they kept the weight off. And people who spent time each month talking on the phone with a supportive pal did the best job. It seems there's nothing like a little personal contact and some positive human reinforcement to help you resist those daily temptations. Regularly logging on to a Web-based diet and exercise program can help you stay on track, too.
Continue Learning about Weight Loss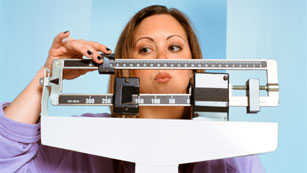 You know that to lose weight you need to burn more calories than you take in. There are only two ways to do this: reduce the number of calories you take in or increase the amount of calories you burn each day. Once you learn to do ...
this, it will be easier to maintain your weight.
More