We treat food addiction like any other addiction, so get a sponsor. This can be a sponsor at a free Overeaters Anonymous meeting, a significant other, a weight-loss buddy, or a healthcare professional. When we feel supported and happy in our lives, our brains release serotonin -- the same brain chemical you used to rely on those unhealthy carbs to release. It's not so much about what you're subtracting from your life -- it's about what you're adding. This is the key to sustaining change over the long term.
This content originally appeared on
doctoroz.com
Continue Learning about Weight Loss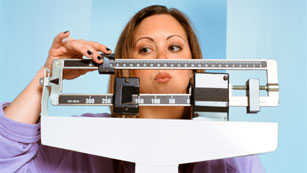 You know that to lose weight you need to burn more calories than you take in. There are only two ways to do this: reduce the number of calories you take in or increase the amount of calories you burn each day. Once you learn to do ...
this, it will be easier to maintain your weight.
More