First of all, I applaud you for wanting to track your diet. Countless studies have shown that we are, in general, unaware of how many calories we eat, and we usually think we're eating less than we actually are. This makes controlling your weight difficult, obviously. So keeping a food log is an excellent first step in maintaining your health and a healthy weight.

There are numerous ways you can do it. Sharecare offers a food log that you can use; you can find it on your Sharecare profile, under Fitness. There are other great trackers online. You can also download a smartphone app to use. Most online trackers and apps let you type in a food, and then they calculate the amount of calories, fat and other nutrients.

You don't have to use one of these trackers, though. You can also just keep a little journal or list on your phone or even in a Word document on your computer. Or you can go the old-fashioned way and write it down on paper. The bottom line: It doesn't matter how you do it -- tracking your intake is a fantastic step on the way to fitness and health.
Many options are available to allow food tracking. Several smart phone apps allow you to journal food prepared at home and at restaurants. Most of the apps also provide healthy eating and exercise tips. Purchasing a spiral notebook can also work just as well.
Track your food intake with a food log, which you'll maintain for a week or two using blank pages in your binder. If you have issues with your weight, such as overeating or eating disorders, you may want to use a journal specifically for this purpose so you can track your food and drink intake over a longer period. Your food journal may help your mental health provider diagnose any eating disorders you have and may also help you track the amount you're eating if you start losing a significant amount of weight. You may also want to track any changes in your weight. If you're okay with your weight and simply want to eat healthier, a food log in your binder will be sufficient.

Keeping a food log may help you understand the relationship between your diet and your mood. Using a page in your binder for each day of one month, divide the pages into three columns. In the left column, which you'll label "Time," record the time you ate. In the second column, titled "Food," list what and how much you ate at that time. In the third column, called "Mood," record how you felt at that mealtime. Also record how your mood changed after you ate; for example, you may have initially felt anxious, eaten a muffin, and then felt relaxed. Record any mood changes in the mood column of the log.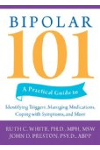 Continue Learning about Weight Loss