Walking (the single best physical activity to stay stress-free) for just an hour a day can slash your genetic predisposition for obesity in half. Walk at least a total of 10,000 steps a day. Start slow, but aim to hit the 10,000 mark within a month or so. You'll be surprised at how easy this becomes. It's even easier if you do it with a workout buddy.
Here's how to step it up even further:
Eat plenty of fresh vegetables, fruits, and lean protein.
Choose unsaturated fats, such as olive oil.
Get enough omega-3 fatty acids a day to equal 900 milligrams. (Take supplements from algae.)
Drink plenty of water.
Sleep at least 7 hours a night (many folks need 8). It helps keep off extra pounds.
Continue Learning about Weight Loss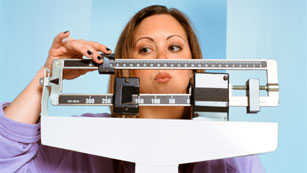 You know that to lose weight you need to burn more calories than you take in. There are only two ways to do this: reduce the number of calories you take in or increase the amount of calories you burn each day. Once you learn to do ...
this, it will be easier to maintain your weight.
More