It's a myth that checking the scale frequently discourages people from losing weight. In fact, frequent monitoring allows you to catch weight gain before it becomes discouraging. Regular weigh-ins provide important feedback and help you know if you're on the right track.
Continue Learning about Weight Loss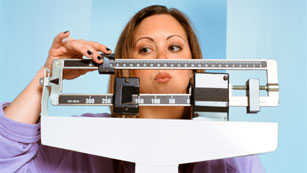 You know that to lose weight you need to burn more calories than you take in. There are only two ways to do this: reduce the number of calories you take in or increase the amount of calories you burn each day. Once you learn to do ...
this, it will be easier to maintain your weight.
More