The U.S. Food and Drug Administration (FDA) approved in 2014 a drug called Saxenda, a medication for weight management. Researchers evaluated Saxenda in three clinical trials involving nearly 5,000 people who were obese and overweight. On average, the study participants lost 4.5% of their weight from the beginning of the studies. That means someone who weighed 300 pounds lost 13.5 pounds. Someone who weighed 200 pounds lost 9 pounds. Those who received the highest doses of Saxenda lost the most weight. During the studies, the people were also counseled on lifestyle changes, including diet and physical activity.
Continue Learning about Weight Loss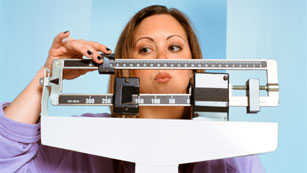 You know that to lose weight you need to burn more calories than you take in. There are only two ways to do this: reduce the number of calories you take in or increase the amount of calories you burn each day. Once you learn to do ...
this, it will be easier to maintain your weight.
More