Men think that when they decide to lose weight, they have to eat lettuce and cut out real food, or eat female caloric levels, which is never the case. I typically ask men to eat more nutritionally dense food. Of course, you can reach your calories quickly if you're eating pizza, beer, and cookies. You can reach 1,800 calories with those foods in no time. But if you watch what you're eating and go with real, whole foods, you'll be amazed at how much volume you can enjoy without feeling deprived. So men, remember: You don't need to eat like birds to lose weight, you just need to eat wisely. For most of you, weight will accumulate around the waist, so it's not just weight management but waist management. Waist fat is visceral fat -- the worst kind, as it leads to diabetes, hypertension, high cholesterol, heart disease, and more. For men, following my principles, like eating breakfast and remembering to eat every three to four hours, is more important than cutting way back on calories. Don't relegate yourself to salad -- get a burrito with healthy stuff inside instead.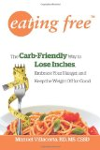 Continue Learning about Weight Loss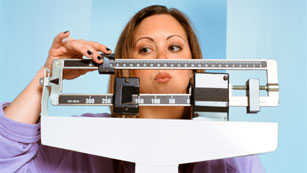 You know that to lose weight you need to burn more calories than you take in. There are only two ways to do this: reduce the number of calories you take in or increase the amount of calories you burn each day. Once you learn to do ...
this, it will be easier to maintain your weight.
More