You can manage your food addiction daily by avoiding your trigger foods and by steering clear of environmental cues which might cause you to crave foods. Research on recovering substance abusers has found these cues can lead to a relapse even in people who have done well with their treatment program. Find alternative ways to deal with your emotions. Instead of turning to food, you can exercise or do something else you enjoy. Joining a support group or attending a 12-step program may also help.
Continue Learning about Weight Loss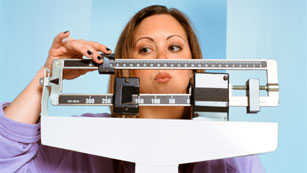 You know that to lose weight you need to burn more calories than you take in. There are only two ways to do this: reduce the number of calories you take in or increase the amount of calories you burn each day. Once you learn to do ...
this, it will be easier to maintain your weight.
More