If your partner is not being supportive of your weight loss efforts, it's important to speak up and ask for help, or find someone else to support you. Watch culinary nutritionist Layne Lieberman, RD, explain why a support system is key to losing weight.
If your partner isn't supporting your efforts to lose weight, you need to communicate your goals and needs clearly, and ask that they don't stand in the way. Watch me share helpful tips for talking with your partner.
Continue Learning about Weight Loss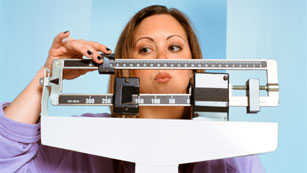 You know that to lose weight you need to burn more calories than you take in. There are only two ways to do this: reduce the number of calories you take in or increase the amount of calories you burn each day. Once you learn to do ...
this, it will be easier to maintain your weight.
More